Two indexes, multiple risks, interpreted your way
Global Corruption and ESG Indexes bring together various measures to highlight country risks.  The indexes featured on our website present a default distribution of weighted value per sub-index. But what if your specific needs and priorities are not reflected in the standard distribution?
With "Customize your Index", GRP offers the possibility to choose the weight of each sub-index and the indicators within it.
This way, your customized index will reflect the important issues specific to your needs. Suitable for every industry, it will adapt to the context and particulars of your company, adding an exclusive value to your compliance processes.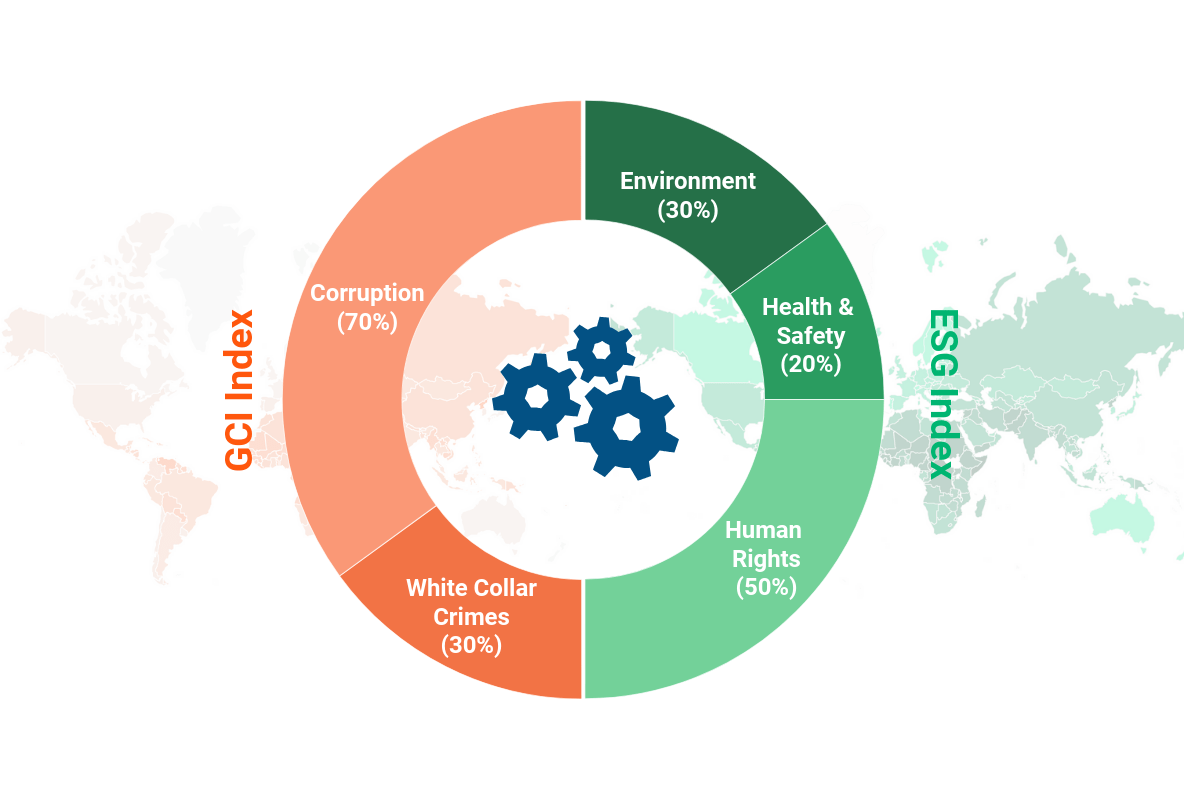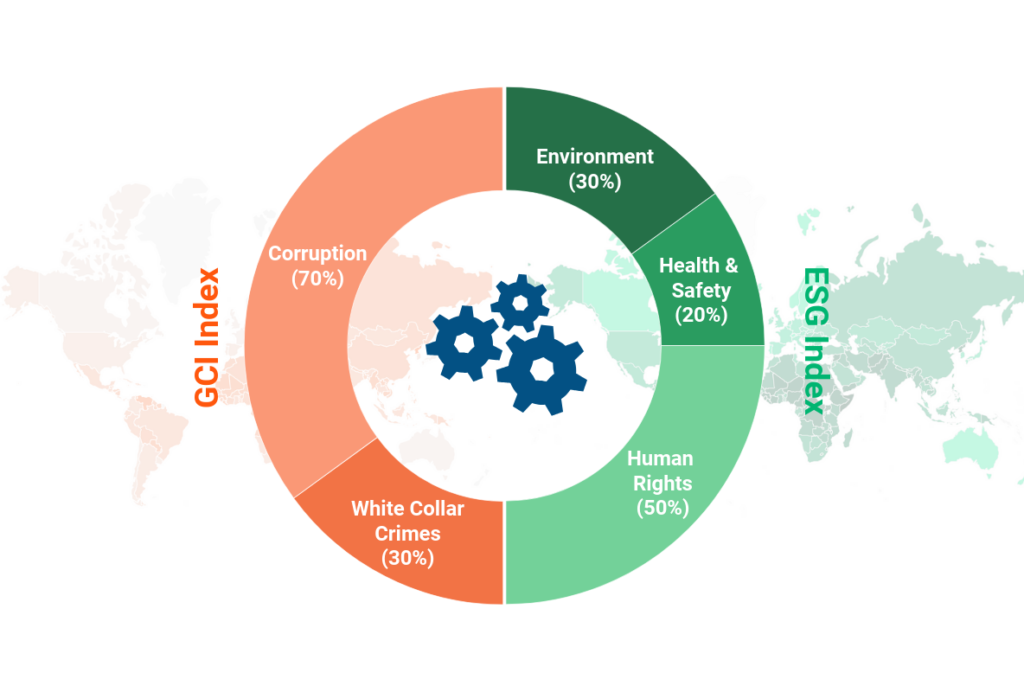 Stay up-to-date with ESG regulatory frameworks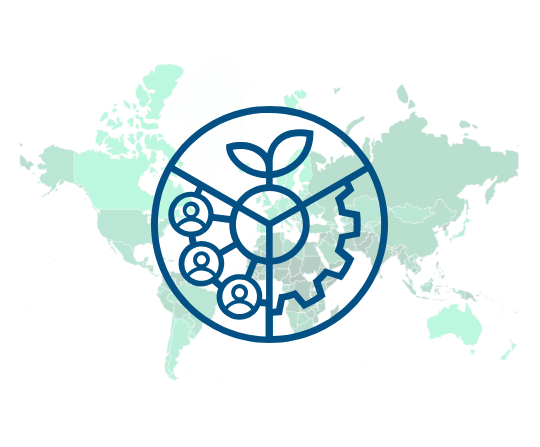 The ESG regulatory landscape is changing rapidly, meaning it will only become more difficult to navigate divergent ESG requirements worldwide. 
Our ESG Regulations Guides not only provide insight on ESG-specific disclosure requirements by country, but also provide an overview and analysis of the already existing Environment, Social and Governance related regulations and legislations in force in various countries. 
Our ESG Regulations Guides have several benefits, including:
They will save you time! Our specialists have done the research and analysis so you don't have to
Every country has its own profile so that you can compare and make sure you are compliant across your entire supply chain
The Guides are not only for understanding disclosure requirements, but also  for understanding stand alone environmental, social and governance legislations by country
Stay up-to-date: our guides are regularly updated
COMPLIANCE SCREENING REPORTS
First-Level Due Diligence at your fingertips
Our compliance screening reports are designed to provide a first level due diligence in compliance with ever-evolving regulations that require extensive third-party risk evaluations.
We offer two types of Screening Reports covering specific risks:
AC-AML Screenings

: Corruption, money laundering and other white collar crimes (i.e. fraud, terrorism financing)

ESG Screenings:

environmental, human rights and health & safety risks
Screenings are semi-automated,  providing you with the best of top-end technology and human intelligence.
If you need preliminary guidance on AC-AML and ESG Risks, screening reports are the product for you.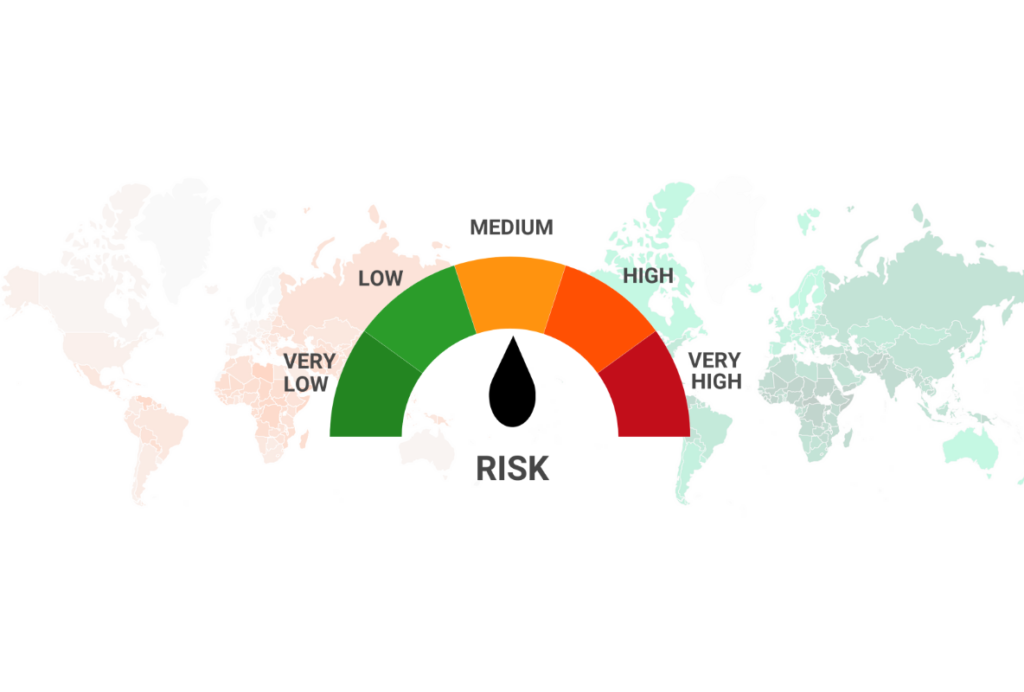 EDERIS™ RISK MANAGEMENT PLATFORM
A unique compliance solution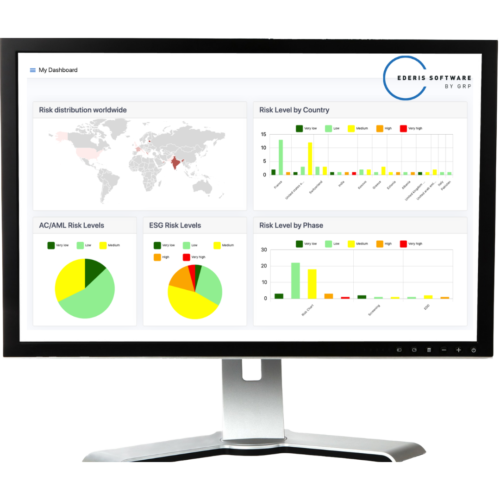 EDERIS™ is a unique Risk Management Platform designed to identify and assess third-party risks while complying with stringent regulatory frameworks. Large companies with numerous third-parties are finding it increasingly difficult to stay in compliance throughout their entire supply chain.
So, when you have more third-parties than you can seemingly handle, EDERIS™ was designed to simplify your compliance!
Relying on a risk-based approach comprised of three steps, our Risk Indexes feature at the start by rating third parties based on their exogenous risks.
Our unique compliance software can be easily integrated into your current compliance strategy. It allows you to:
Process, manage and monitor third-parties risks on a large scale

Comply with multiple regulations through one single platform

Deal with diverse aspects of ethics and compliance management throughout the entire third-party relationship

Due Diligence process traceability with justification of decisions at each step